home
/
products
/
Interiors
/
Rolled floor
/
Interiors floors - Rolled Floor
Rolled floor are produced with an advanced technological development. In fact they are composed of a protective overlay (superior layer) with high resistance, a decorative papers (DPL) or a laminated (HPL) which pressed to a fiber panel of wood in HDF (High Density Fileboard) and a further layer of laminated or impregnated paper that carries out the function of counterbalancing and isolation. All this procedure makes rolled floor a product from the exceptional performance features: resistance to the burns, inalterability to light and spots, high resistance to hits and pressure, echo compatibility and absolute atoxicity, acoustic isolation and semplicity of maintenance.
Many of these features are determined by the quality of the superficial overlay, others depend directly from the thickness of the support panel, to great thickness corrispond greater stability, attenuation of the noisiness and a minor use of expansion joints. With these materials is possible to get an infinity of colors, effects, brightness, dimensions and feelings at the touch.
The choice of the rolled steel have to be based on type of destination and use that the floor will be subject.This is the classification second the norm EN 13329/00 that attests the resistance to hits (IC) and to the abrasion (AC):

CLASS AC1: scarce resistance to the abrasion,
CLASS AC2: low resistance to the abrasion
CLASS AC3: medium resistance to the abrasion,
CLASS AC4: good resistance to the abrasion,
CLASS AC5: optimal resistance to the abrasion.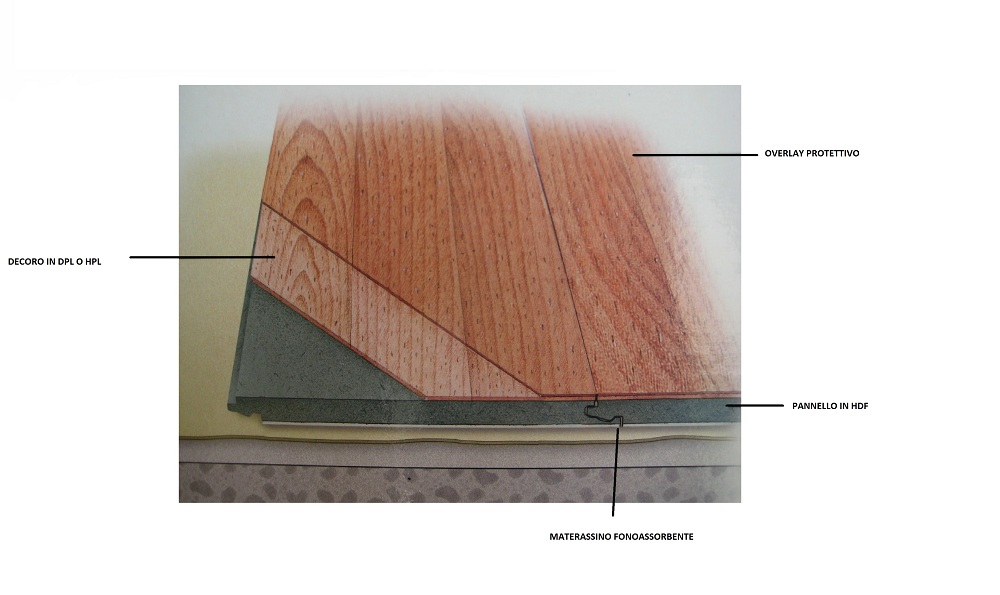 DIMENSION: width: about 20mm,
length: 1200mm to 2000mm,

thick: 7mm to 12mm.

Here a sample tables that help you to choose:
RESIDENTIAL USE
COMMERCIAL USE

MODERATE LOAD

(bedroom)

MEDIUM LOAD

(livingroom)

HIGH LOAD

(kitchen)

MODERATE LOAD

(hotel room)

MEDIUM LOAD

(office)

HIGH LOAD

(shop)

AC1

AC2

AC3

AC3

AC4

AC5

IC1

IC1

IC1

IC1

IC2

IC3
Product images